Reduce the appearance of cellulite and circumferential body size with the FDA approved treatment of Endermologie®!
Call for a consultation!
more about our service
Powerful proven results to sculpt your body and refresh your skin!
Call for a consultation!
more about our service
Powerful proven results to sculpt your body and refresh your skin!
Call for a consultation!
more about our service
Endermologie® by Kasey
Testi­monials
Ginger V.
San Gabriel, CA
6/2/2017
I believe I am on my sixth session now with Jennifer and OMG...amazing. Truly it has taken more than ten years off my body! Cellulite is almost gone but what I luv most is that it sculpts your body. My waist is smaller, stomach is flatter, legs are thin and shapely again--i can't say enough! I wore a bathing suit recently and felt confident. I must add Jennifer is so sweet and so funny that she makes you feel very comfortable, very quickly. I highly recommend this procedure and I am very happy!
Chris W.
Los Angeles, CA
3/23/2017
Absolutely love this place Jennifer is the best I would recommend anybody to go see her she is so kind and funny great place to make you feel better.
---
Caren C.
La Cañada Flintridge, CA
1/26/2016
I met Kasey while working out at Cardio Barre and found out she had this Endermologie business. I was instantly intrigued because I know she's also a nurse and a woman who knows how to properly take care of herself. I decided to give Endermologie a shot to combat cellulite in my trouble zones: abdomen, hips, buttocks, arms and legs. LOL! That's practically ALL my body parts!
Anyway, I bought a package of 18 sessions and with regular diet and exercise, I not only have managed to lose 17 pounds but have actually re-shaped my body since the Endermologie treatments have made it tighter and firmer while simultaneously helping me lose the weight. You see, it works by stimulating your lymphatic system which flushes out your toxins. (You have to drink plenty of water after each session.)
I'm addicted and now I've bought a second package. It's an amazing treatment that really works! They also offer a facial treatment which I just started. This tightens and firms the face while stimulating it to create collagen which of course, keeps us youthful.
Jennifer is the Endermologie specialist who has done all my treatments. Not only is she highly skilled and knowledgeable with the technique but she's gone out of her way to accommodate my busy schedule and open up times/days (like Sundays) which are normally not offered to help me out. On top of that, she's so sweet and funny that the sessions fly by because we laugh all the way through. I highly recommend Jennifer at Endermologie by Kasey!
I absolutely love going to Endermologie by Kasey. It's a special treat I give myself and it's giving me great results.
Treat yourself and give it a try, you won't regret it.
Gigi
Rondi S.
La Crescenta, CA
6/22/2016
I've been coming here for close to ten years / after surgeries and weekly visits. This treatment is miraculous - not only does it drain ones lymphatic system for better health, but at 56 years old, I have virtually no cellulite. Worth every penny!
---
S C.
La Crescenta, CA
11/7/2015
Love Love Love Endermologie by Kasey. Kasey and Jennifer are awesome. So professional and comfortable to be with. I have struggled with cellulite my whole life and nothing has worked until this. Im a true believer in Endermologie, personally I would trust no one else. Just be warned Endermologie also has given me the best night sleep ever.. can't say enough good things.
Lisa R.
Manhattan Beach, CA
2/15/2016
Jenn has worked wonders on getting my body wedding ready. Unfortunately, i was not able to get to the gym enough to reach my weight loss goal by my wedding. A friend had suggested I reach out to Kasey and her team. I have been seeing Jenn 2 times a week and she has helped me drop a dress size; not to mention the face sessions have erased my dark circles and I think the increased circulation has kept all illness at bay during this very stressful time in my life. Thank you so much Jenn!
---
Trudi K.
San Gabriel, CA
10/31/2014
I've been using Kasey's endermologie treatments this past year with wonderful results in improving my lymphatic circulation as well as streamlining the cellulite I've had to struggle with most of my life. There's a reason one of her slogans is "dimple-free" and it's the way your trouble spots look after the 18 overall massage-like sessions with Kasey and her staff of endermologists. I am continuing on a maintenance basis, not only because it's good for me, but because Kasey energizes the sessions with great personal warmth, compassion and conversation. It is a special treat I give myself for both my health and my appearance, and I would recommend it to every woman who wants to look and feel her best!
Trudi K
10/31/2014
Sarah Toni M.
Altadena, CA
10/25/2014
I went back after 2 years because i also love the results and Jennifer is the BEST and she is the reason i returned. This is my 4 session in 6 years. Kasey always works with me and i appreciate that too.
---
Sue O.
Pasadena, CA
10/22/2014
This spot is a gem! I have been seeing Kasey for my sessions and am so happy with the results. She really takes the time to listen and answer all your questions, and I had a lot. She really knows what she is doing and I am looking better each week! I am 8 sessions in and have 10 more to go, but am already happy with my look. My legs are looking better than they have in so long!!! Thank you Kasey and see you next week! ;)
Susan H.
an Dimas, CA
12/24/2014
I've been going to Kasey for seven years after having some lipo done. I wish I would have know about her before that! What a difference Endermologie makes. The results are amazing and along with exercise and healthy eating I feel like I look so much younger and leaner. Kasey and her girls are great, super friendly and easy to work with. This is definitely a treatment that has to be continued but I will always do it because it works!
---
S Y.
Los Angeles, CA
5/31/2015
Love Kasey and her team! Jenn is a true pro and does excellent work! Easy, free parking on the street or in the lot in back. Effective treatment for that lingering superficial bogginess that is resistant to exercise and diet!
JM D.
Tujunga, CA
1/6/2015
Do yourself a favor and go see Kasey. She and her team are fabulous. This was a big deal for me to take the time to do this for myself, within five minutes of meeting Kasey, i felt completely comfortable, and have seen such a transformation in my body over the past 6 weeks, and feel inspired every time I see Kasey because she looks AMAZING!!!
---
Patti D.
Studio City, CA
10/20/2014
Endermologie By Kasey is the best....it works! Kasey and her staff are awesome!
diane k.
Altadena, CA
9/29/2014
Endermologie by Kasey is awesome! I have been going for 12 years now and this is the only technique that works for cellulite. Even my husband comments about it working. You do have to continue to go as it's not a permanent solution. But if you do a series and then maintain it, the cellulite stays away! I've tried creams, Velashape and nothing compares to Endermologie. You will not be disappointed! By the way, Amanda is my favorite technician!
---
Sara L.
La Crescenta, CA
1/5/2015
Kasey and her team are great! They are professional and make you feel very comfortable. They are the BEST in the business!
Andrea P.
Los Angeles, CA
10/20/2014
After completing my series of 18 sessions, the results were amazing! This really works! I always look forward to my appointments because it's relaxing and therapeutic... like a massage. Kasey and her staff are friendly, punctual and made me feel very comfortable!
---
B G.
Canyon Country, CA
3/22/2013
If you are looking for an incredible endermologie spa, look know further. My technician was very informative and answered all 100 questions (lol) I asked. I felt as though I was in good hands and felt at ease. My appointments were always on time and I thoroughly enjoyed the easy conversations I have with my techs. Best of all they even have evening appointment!!!! Five stars all the way!!!
---
More about us you can find on yelp.
838 1/2 Foothill Bl. | La Cañada CA, 91011
By appointment only:
818-790-6556
info

∂

dimplefree.com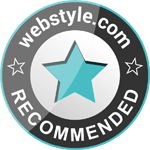 Click here to review us -
Let us know how we're doing!
Write us!

Please fill in the following form to contact us: